1% of Net Proceeds Donated to The Kidney Foundation
"Each day, an average of 12 Canadians learns that their kidneys have failed. Approximately 1.9 million other Canadians have chronic kidney disease and don't even know it because symptoms are silent." www.kidney.bc.ca
It is not often that we are touched personally by an event that makes us stop and take stock of our own good fortune. Unfortunately, I have been touched by such circumstances and as a result I am committed to helping support the KFOC in their quest to fulfill their mission.
KFOC Mission Statement: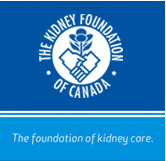 The Kidney Foundation of Canada is a national volunteer organization committed to reducing the burden of kidney disease through:
funding and stimulating innovative research
providing education and support
promoting access to high quality health care: and
increasing public awareness and commitment to advancing kidney health and organ donation.
In addition to donating 1% of all my net real estate proceeds to the KFOC, I am offering visitors to my site the opportunity to donate to The Kidney Foundation on-line. I also intend to continually lend my support through other various fund raising campaigns.
Please join me in supporting such a worthy and important cause, and together I hope that we can make a difference.
Yours sincerely,

-Hafez Panju
The Kidney Foundation of Canada funds 1/3 of all kidney-related research in Canada, including organ donation research, through such regularly scheduled campaigns as RoundUp for Research and March Drive and via individual donations.